SVMi-8

Overview


The SVMi-8 is a self contained plug in voice mail/auto attendant card for the DCS, iDCS 500 and DCS 50si. Designed to meet the demands of the sophisticated voice mail user without sacrificing simplicity. It may act as an Auto Attendant system only, a Voice mail system only or both. Out of the box the SVMi-8 can handle 4 calls simultaneously, and it can be easily upgraded to handle up to 8 calls simultaneously. No external line or power connections are necessary, these are accomplished directly through the phone system. The Svmi-8's modular design allows it to be expanded to add voice ports as needed.
Samsung Smart Operator Voice Mail
In today's communication-intensive business world, voice, fax, and e-mail message traffic is increasing dramatically. As a result, the need to manage that huge message load is more critical and complex than ever. As a recognized leader in voice processing systems, Samsung is dedicated to providing its customers with telecommunication solutions that meet the demands of today's small to large business environments.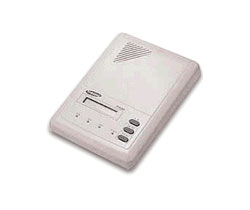 Improved Communications
How effectively your employees communicate can be just as important as how they communicate with your customers. With the Smart Operator system, your people will be able to create, send, receive, review and save voice messages from any tone-dialing telephone.
The Smart Operator voice processing system, delivers a cost-effective, robust solution for our customers. Compatible with Samsung's new Smart Operator line of new-generation digital business telephone systems and Samsung's DCS line of hybrid key business telephone systems, Smart Operator provides integrated voice processing using flash drive technology. The Smart Operator supports two to eight ports of voice processing.
Proprietary Design for Exceptional Compatibility and Reliability
The Smart Operator circuit card architecture is a Samsung proprietary design utilizing state-of-the-art embedded processing capabilities. It has flash memory, two serial ports, and a built-in modem for local or remote interface with a PC. It provides approximately four hours of storage, with an optional upgrade to 12 hours.
Key feature:
Automatic Attendant Compact Design

Easy Installation

Low Cost High Voice Quality

Powerful Features Various Announcement Messages

Maximum 30

Different Message Plan for Each Port

Port1, Port2

Easy Message Installation

Recording by Batch & Individual

Recording by Tel Line & Jack

Near Station Group up to 100 for Busy

Programmable Transfer/Retrieve Procedures

Port1, Port2

Variable Operating Mode

Day, Night, Lunch, Holiday

Station No. Registration up to 600 Directory

P.O Transfer Available

50 Pre-scheduled Holidays

Remote Access with Security Password

A.A/M.O.H Selectable(Port 2 only)

Temporary Transition of Operating Mode
with One Touch

Supports Various Lengths for Station Numbers
Easy Administrator Functionality
Basic administrative functions, such as adding users, re-setting passwords, etc., can easily be performed by the System Administrator using a touchtone telephone. More extensive system administration requires an IBM-compatible PC with keyboard and monitor.